Hello! Today I am doing a book tag as it has been a hot minute since I did one! I was tagged by Taiwo at Stuffed Shelves, you can check out her answers to this tag here. This tag was created by buydebook on Goodreads. Let's get started!
1. HOW MANY BOOKS IS TOO MANY BOOKS IN A SERIES?
No more than 6, by then I'm tired and somewhat bored!
2. HOW DO YOU FEEL ABOUT CLIFFHANGERS?
I have a love/hate relationship with them! If I'm not enjoying a series but if it ends on a cliffhanger, I'll definitely read the next one. But they can always make me want to scream as well.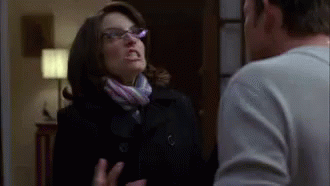 3. HARDCOPY OR PAPERBACK?
I love the look of hard copies but paperbacks are so much more practical, so paperbacks.
4. FAVOURITE BOOK?
I go through phases, but at the moment it is Six of Crows by Leigh Bardugo and Turtles All The Way Down by John Green — I'm obsessed.
5. LEAST FAVOURITE BOOK?
An Abundance of Katherines by John Green. I did not like it whatsoever.
6. LOVE TRIANGLES, YES OR NO?
If they are done right, yes. Although, i have found that love triangles are so overused now in YA.
7. THE MOST RECENT BOOK YOU JUST COULDN'T FINISH?
The most recent book I couldn't finish (that I can think of) was The One Memory of Flora Banks by Emily Barr, I just couldn't get past the first 50 pages.
8. A BOOK YOU'RE CURRENTLY READING?
They Both Die At The End by Adam Silvera. I'm only a few pages in but I'm so not ready. 9. LAST BOOK YOU RECOMMENDED TO SOMEONE?
Turtles All The Way Down by John Green. I love it so much, I just want everyone to read it!
10. OLDEST BOOK YOU'VE READ?
I've read bits of Alice in Wonderland by Lewis Carrol if that counts? But thinking about it, a full book that is 'old' that I've read would be Rumble Fish by S.E. Hinton
11. NEWEST BOOK YOU'VE READ?
Probably, Turtles All The Way Down by John Green.
12. FAVOURITE AUTHOR?
Just like my favourite books, it changes all the time. As of today, I am loving Leigh Bardugo! The world and characters she has created are so amazing and intricate, I love it.
13. BUYING BOOKS OR BORROWING BOOKS?
Buying, definitely.
14. A BOOK YOU DISLIKE THAT EVERYONE SEEMS TO LIKE?
I can't really think of a book other than Fangirl by Rainbow Rowell. I liked it, I liked the message and themes it had as I could relate to them. I just didn't enjoy it as much as everyone else, I feel anyway.
15. BOOKMARKS OR DOGEARS?
Bookmarks.
16. A BOOK YOU CAN ALWAYS REREAD?
Hands down, Harry Potter.
17. CAN YOU READ WHILE HEARING MUSIC?
Yep. I can't really read in complete silence, so music or F.R.I.E.N.D.S. is always on in the background.
18. ONE POV OR MULTIPLE POVS?
It depends really, if it is done right and I can differentiate between the characters, great. But when the characters begin to melt into one another, it's a no from me.
19. DO YOU READ A BOOK IN ONE SITTING OR OVER MULTIPLE DAYS?
I am yet to read an entire book in one sitting but I think the quickest I have read a book is about 2-3 days. I just get too fidgety and need to have snack breaks, so over multiple days.
20. ONE BOOK YOU READ BECAUSE OF THE COVER.
I've bought plenty books because of the cover but I don't think I've read a book because of the cover, I can't think of any!
I TAG: 
Thanks for reading! Feel free to do this tag yourself and leave links in the comments, I would love to read them!