Hello! How are you today? I'm really looking forward to the weekend! For today's blog post, I am doing a book tag, The Outlander book tag! This tag was created by Sasha at abookutopia over on BookTube! Let's get going!

➳ You touch some standing stones and get transported back in time; what year would you hope to land in?
I am a massive history nerd, I would love to go back to anytime really, from the 1700's to the 1920's to the 1980's. I just love history so much! I am so fascinated by WWII, as horrific as it was, I am just so intrigued by what happened then. So, I would be reasonably happy to land in the 1940's!
➳ Claire is a very good nurse; what type of skill would you want to have that a fictional character excels at?
I would love to be able to master Legilimens like Queenie from Fantastic Beasts and Where to Find Them. I would love to be able to read minds and see what is going on in peoples minds. With their permission of course 😉
➳ Jamie and Claire are ultimate relationship goals; who is your favourite fictional couple?
Oh my God! Please don't make me choose! My OTP honestly changes all the time, it's ridiculous. Although my recent fave would have to be Kady and Ezra from Illuminae by Amie Kaufman and Jay Kristoff. They are just too cute to handle.
➳ The ending of Outlander was shocking; what is one ending of a book you read that totally blew your mind?
Three Dark Crowns. The ending just had me in shock for a good 10 minutes after. I am still thinking about it, and It's been 2 months!
➳ Scotland has lots of castles and we see quite a few in Outlander; what fictional kingdom would you want as your own?
The Wizarding World/Hogwarts is the first one that comes to mind, but that isn't really a 'kingdom' so I would have to say either The Kingdom or Norta from Red Queen by Victoria Aveyard or Idris from the Shadowhunter World by Cassandra Clare. I would just abolish all their backwards laws against sexuality or the colour of their blood. 
➳ Outlander has some very steamy scenes; what is your favourite romance novel? 
I'm a sucker for romance, where it's soppy, fluffy, steamy or just darn cute. Therefore, I find it so hard to pick my favourite romance novel. I tend to read sad romances, but that's beside the point. I would have to say All The Bright Places by Jennifer Niven, the love between the characters is just so pure and the mental health is just portrayed perfectly. 
➳ The Jacobite rising is a huge plot point in the Outlander series; what book has your favourite battle scene(s)?
I'm going to say…The Battle of Hogwarts in Harry Potter and the Deathly Hallows by J.K. Rowling, or even the duel between Harry and Voldemort in the graveyard at the end of Harry Potter and the Goblet of Fire, with the Priori Incantatem. Just so many feels.

➳ Jamie and Claire get married very unexpectedly; what fictional character would you want to marry on a whim?
I'm just going to have to go with the obvious answer here, but Jamie Fraser. Like, come on, honestly. He is the most kind, generous, caring and respectful person, as a male in the 1700's, he is so ahead of the times, he doesn't treat Claire or any other women as 'objects' and treats them like real people. 
➳ Scotland is a beautiful place; what is one fictional world you would love to visit?
Hands down, the Wizarding World. This will always be my answer, and I am not even sorry.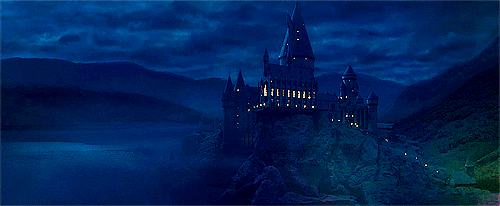 ➳ If you could change the past, would you?
My first instinct is to say yes, there is many things I would change. But, Back to the Future being one of my favourite movies, I know not to meddle with time, otherwise you would disrupt the space time continuum. I honestly find it so frustrating when characters meddle with time, and I just sit there and yell, 'have you not seen Back to the Future?! You don't meddle with time!'
That was really fun! If you've done this tag, link it to me, I would love to have a read! Thanks for reading, and I'll be back on Monday with another post!
Where you can find me…
Twitter // Instagram // Goodreads