Hello! I was going to do a WWW Wednesday today, but I'm still reading the same book from last weeks one, so instead I'm going to be listing my fictional crushes that give me very high expectations. I'll probably end up listing not only my crushes but, my little babies that need protecting at all costs.
I'll start out with my crushes from books;
1. Jamie Fraser – The Outlander series by Diana Gabaldon
I haven't read the Outlander series, but I love the TV series. Jamie has stolen my heart and I'm so God damn whipped. I do plan to read the series this year, though!
2. Tobias Eaton – The Divergent series by Veronica Roth
Tobias has that tough, rock-hard exterior, but really is a soft lil bean on the inside.
3. Jace Herondale – The Mortal Instruments series by Cassandra Clare
Jace and his golden glow that has Clary so mesmerized. Me too Clary, me too.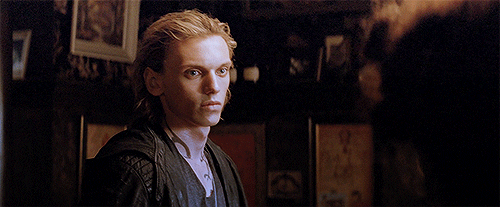 4. Finnick Odair – The Hunger Games series by Suzanne Collins
Finnick is so charming and how he cares for Annie, I just can't deal.
5. Peeta Mellark – The Hunger Games series by Suzanne Collins
My precious lil bean. Please do not harm my child.
6. Adam – If I Stay by Gayle Forman
Adam, the rock god. Yes, please.
7. Augustus Waters – The Fault In Our Stars by John Green
The handsome, smooth-talking Augustus. Okay.
9. Maven Calore – Red Queen series by Victoria Aveyard
I'm currently reading Red Queen, and Maven keeps stealing my heart bit by bit. I can't find the right picture for who I picture Maven to look like, but your typical, dark hair, sharp jaw, and gorgeous smile.
(EDIT: I've just finished reading Red Queen and I take that all back, I am so shook.)
TV show crushes;
1. The Salvatore brothers – The Vampire Diaries
I mean, come on. They may have their faults like being a ripper or a heartless ass at times. But, they are so nice to look at.
2. Sam Winchester – Supernatural
One of my favourite TV shows, with one of my favourite characters, Sammy Winchester.
3. Sherlock Holmes – Sherlock
I only jumped on the Sherlock hype in December/January and I was not disappointed. I was just constantly in a state of awe, with what how his brain works and the constant plot twists. And yes, I have boarded the Johnlock ship.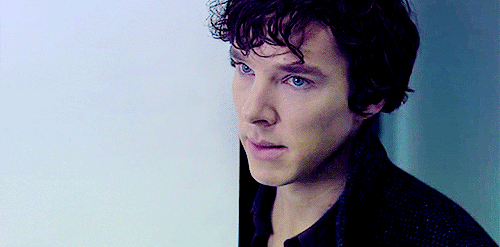 4. Stiles – Teen Wolf
I love Stiles, he just so funny and charming and deserves the world.
5. Bellamy Blake – The 100
I don't know what it is about Bellamy but he just makes me swoon so much.
6. Jughead Jones – Riverdale
Having read some Archie comics in my childhood, I was beyond excited to see that were making a TV show based on them, with a little bit of murder. And I am loving it! Although I am so mad that they made Jughead straight and not asexual and aromantic, it doesn't stop me from admiring him and his mysterious aura.
7. Seth Cohen – The O.C.
Seth is my spirit animal. He is the dorkiest of dorks, hilarious and just down-right the nicest person. I can not get enough of him.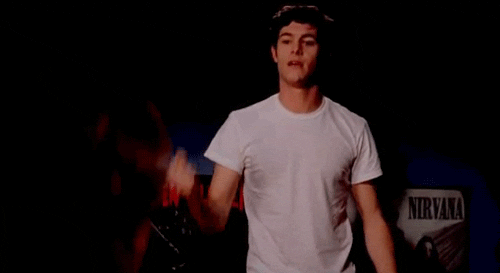 This post turned out longer than I hoped, but there you have it. I hope everyone is having a great week and I'll speak to you all on Friday, I hope to be doing my review of Red Queen by Victoria Aveyard.