Hello! Sorry, I didn't post yesterday, I was staying at my Grandparent's house and I couldn't post anything. So, for today, I am going to be doing the Friends Book Tag! I saw Anna @ My Bookish Dream do this, and as Friends is one of my favourite TV shows, it was a given it was going to be done.
Let's get going, shall we?
*MAY CONTAIN SPOILERS*
The One Where Eddie Won't Go – A Character I Wish Would Just Go Away
I can list two characters that I just wanted to gone. Dolores Umbridge from Harry Potter and the Order of the Phoenix by J.K. Rowling and Teresa from The Maze Runner Series by James Dashner. I think everyone should know who Dolores Umbridge is, the only person who would actually like her and think she's a decent person would be Donald Trump. Teresa was a different character; she was so hot and cold! She started out good, then she betrayed everyone and it was really hard to trust her again. Plus, Thomas is better off with Brenda, in my opinion.
The One Where Ross and Rachel Take A Break – Favourite Break-Up Scene
Is there ever a good break-up scene? All the ones I've read a so heartbreaking! But I guess, I'll have to say Will and Lou from Me Before You by Jojo Moyes. Even though they weren't technically 'together', they were so in love with each other, but couldn't be together, because Will had already made up his mind about his future. I was so proud of Lou for how she handled the situation in the end, if you love them let them go.
The One With All The Kissing – A Book With Lots of Kissing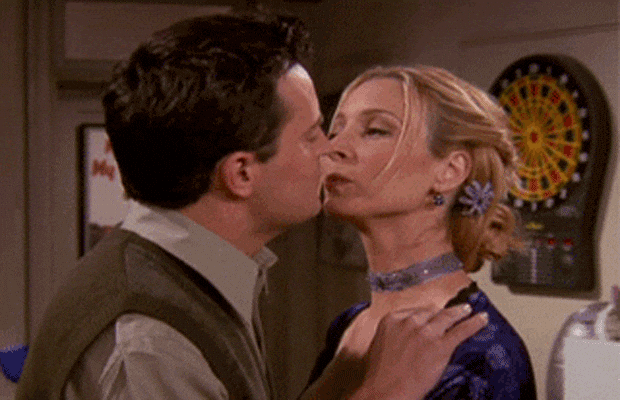 Most of the books I read always have a fair amount of kissing in them, but I'll have to say City of Ashes by Cassandra Clare, as it was one of my recent reads that had more than the average amount of kissing, for me at least.
The Last One – Favourite Series Final
Oh God, I have many final book in a series that ruined me in the best way possible. The Hunger Games, The Mortal Instruments, Harry Potter, I could go on forever really. They all ended so beautifully and happily ever after, and I don't have anything bad to say about the way they ended.
The One With The Blackout – A Scene I'd Like To Forget
That scene from Allegiant by Veronica Roth,actually, multiple scenes from this novel. But you know the one at the end? Don't get me wrong, I love this series, it has a dear little place in my heart. It was so brave of Veronica Roth to do what she did but just that one scene.
The One Where Chandler Can't Cry – A Book That Didn't Make You As Emotional As Others
I am a very emotional person anyway, so not matter what the book I am bound to get emotional, whether it's happy, sad, empowering or angry. Sorry, can't list a book here!
The One Where Joey Doesn't Share Food – A Book You Won't Ever Lend
Um, every book? No, I actually share most of my books with my sister and other relatives. But, I have very strict rules when it comes to borrowing my books. I'm too nice to say no!
The One With The Thumb – A Recent Read That You would Give Two Thumbs Up To
Definitely Three Dark Crowns by Kendare Blake. That book blew my mind! Check out my full review here: Three Dark Crowns by Kendare Blake Review (Shameless self promo)
The One With The Ick Factor – A Book With A Pet Peeve 
Oh my God, I can't find a gif for this question!
I'm a big one for world buildings and descriptions and what not when it comes to fantasy novels, so when there is no descriptions of the surroundings, I have a hard time immersing myself into the book.
The One With The Lesbian Wedding – Favourite LGBTQ+ Book Couple
Magnus and Alec from The Mortal Instruments. They are just so cute and fill my heart with so much joy. I actually haven't read many LGBTQ+ books, so please recommend me some good ones!
Thanks for reading if you got this far! I hope you enjoyed this post, and I tag everyone who wants to do this tag, it was so much fun to do. I'll see you all later!